---
---
BSN N.O Xplode XE Edge is a high-stim pre-workout supplement formulated to give you extreme energy and focus for you to excel in the gym. This high performance enhancing pre-workout allows you to work out for a longer period of time. 
Product Highlights: 
Potent leaf extracts to enhance energy and focus
Boost pump, endurance, strength and power
1.6g of beta alanine- reduce fatigue and improve athletic performance
325mg caffeine
The latest supplement by BSN helps deliver an intense pre-workout formula to take your training sessions to the next level so you can experience better results and gains.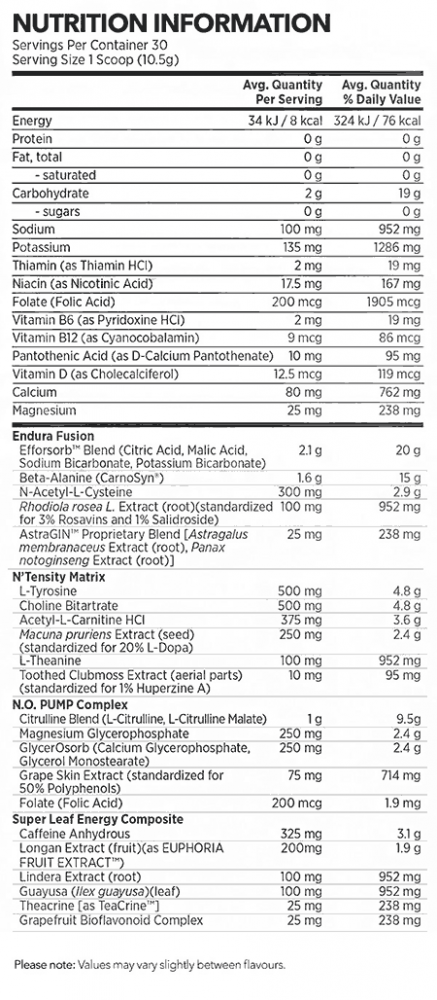 ---