---
---
V6 BODYSCIENCE Athlete Compression Tights specified panel design forms the corner stone of these unique garments.
With specific muscle panel alignment providing unmatched strength, support and fit to targeted muscle groups.  KNOWN AS "TARGETED COMPRESSION.� Take your athletic performance to the next level.
Our Athlete Series V6 compression tights are  hand crafted from our unique high performance compression fabric which includes superior moisture wicking qualities, meaning that the material is able to 'draw' sweat away from where it is produced helping to dissipate body heat. Warp Knit construction resulting in an increased number of fibres means greater durability. A greater 'elastometric fibre content,' creates material that can stretch further and return to it's original shape without distortion and a UV Protection of 50+ protects from the harsh Australian sun.
V6 BODYSCIENCE Athlete Compression Tights are finished with a seamless hem. This new technology creates a slimmer and firmer compression fit while also aiding in putting the garment on in a smoother and easier way. Simply stretch the hems out using your hands, breaking the seal, before putting the garment on while pointing your toes these tights are now free of all irritating seams.
What is meant by Graded Compression?
While they may look very similar to the lycra tights that were popular in the 80' but there is far more physiology behind compression garments than meets the eye.  Graded compression means that the compression exerted by the garments differs over a given distance. If long lower body garments are used as an example, compression at the ankle and calf is higher than at the thigh. This facilitates the flow of blood through the deep veins back towards the heart. This increase in blood flow and venous return to the heart is one of the reasons why compression garments are used in clinical applications such as prevention of deep vein thrombosis post surgery. Although graded compression garments have been used clinically for many years, it is only more recently that the potential beneficial physiological effects of graded compression has been acknowledged in the athletic environment.
What is this BODY SCIENCE TARGETED ® compression technology?
TARGETED ® design; targets muscle groups via panels and seams so compression is applied to individual targeted muscle groups. Allows the garment to move with the targeted muscle groups in flexion and extension. Garment encloses each region like a muscle sheath, strengthening and providing support to the targeted muscle groups.
Things to remember when fitting the perfect BSC compression
1. Our sizes are based on Australian Standard Sizing.
2. For best results our compression is designed to be tight fitting in all areas without being uncomfortable.
3. If you find you are on the cusp of two sizes we recommend you to choose the smaller size as the garment will mould to your body each time you wear it.
4. Our Garments are classed as Gradient compression. This means the compression is the greatest at the ankle and works it s way up the leg. The ankle seams can be stretched out before wearing for additional comfort if required.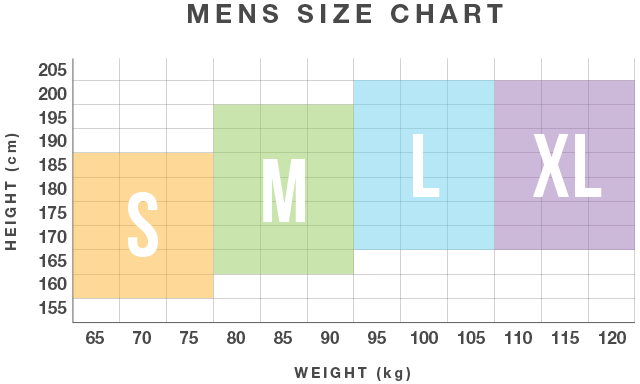 This listing is currently undergoing maintenance, we apologise for any inconvenience caused
---