---
---
ProTech Gel Technology | Cold Black Technology UPF50+ | Permanent Moisture Management tested to 50 washes | Seamless bonded athletic ankle
Superior Targeted Compression | Re-engineered warp & weft angles | Re-invented proprioception enhancing & oscillation reducing smart gel ProTec Gel
Our Body Science Compression V7 Athlete Mens Longs garments are made in Australia, with our technology partners Invista Power Lycra ®, Unifi Sorbtek ® and Schoeller Textiles Cold Black ® .
 This fantastic combination of technology offers a brand new Body Science V7 Athletic Tight:
It's back. We reduced the panel structure, re-engineered the material warp & weft angles & re-invented our proprioception enhancing & oscillation reducing smart gel called ProTech Gel ™

We still use the highest grade elastane Power Lycra ® for best feel when the squat is deep.

Warp knit performance fabric construction, let's be honest we all know our garments last.

UPF50+ for those that train during the day.

Cold Black cooler black Technology for times when the sun is out & the training is intense.

Superior Targeted Compression ® seamless bonded ankle construction, design – for travel, work & comfort.

Flatlock stitching, we haven't changed since 2004…it works.

Catch Move Release Permanent Moisture Management, there is no sweat marks in our garment, so train hard & still enjoy that coffee afterwards
Size Chart
Things to remember when fitting the perfect BSC compression
1. Our sizes are based on Australian Standard Sizing.
2. For best results our compression is designed to be tight fitting in all areas without being uncomfortable.
3. If you find you are on the cusp of two sizes we recommend you to choose the smaller size as the garment will mould to your body each time you wear it.
4. Our Garments are classed as Gradient compression. This means the compression is the greatest at the ankle and works it s way up the leg. The ankle seams can be stretched out before wearing for additional comfort if required.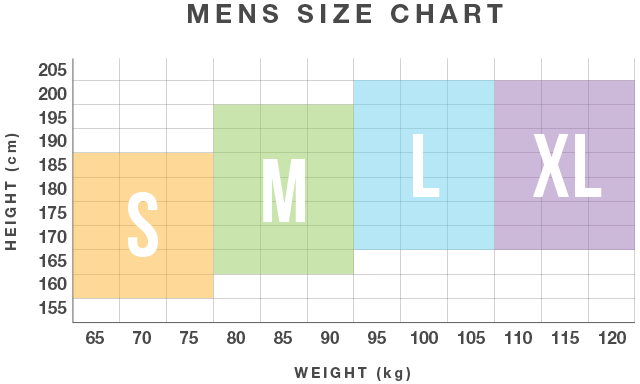 This listing is currently undergoing maintenance, we apologise for any inconvenience caused.
---